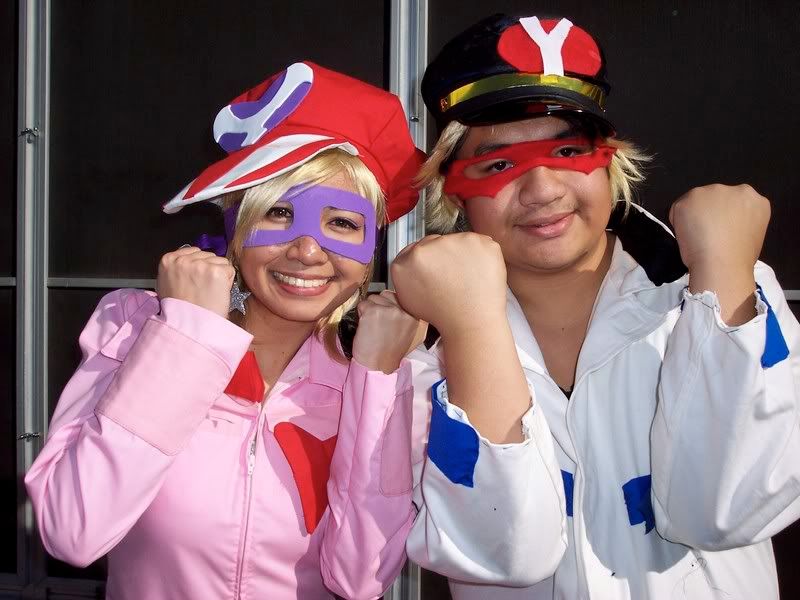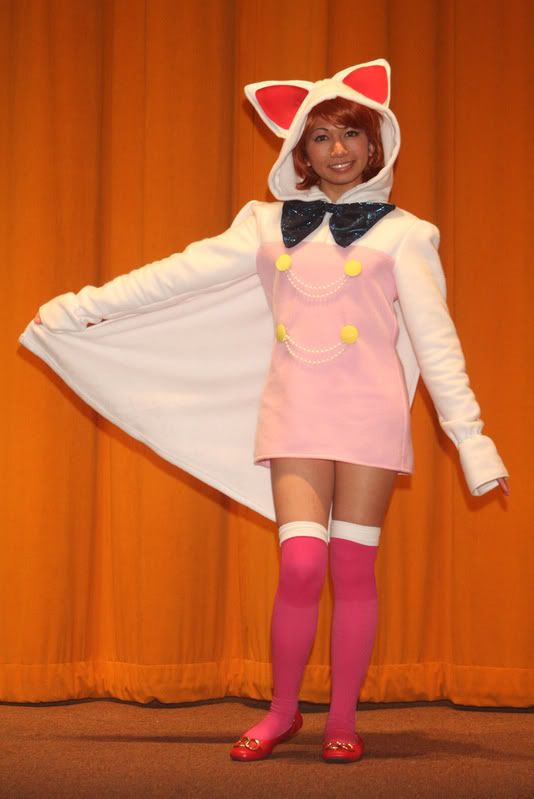 Saturday:
★Got up early dressed up as Ai-chan from Yatterman and Janelle and I practiced a few times at my house.
★Jen, Vanessa, Janelle, and I carpooled straight to the con from Union City. Car ride filled with Super Eurobeat goodness, so we could go faster. XD
★Arrived just in time for Katie Blair's cosplay panel (congradulations, she's expecting!)
★Yatterman picture times in courtyard, cuz I know barely anyone knew what series we're from. Explaination: It's from Tatsunoko...(confused face)...It's like Speed Racer (oh, I know that!)...
★Yuki and Yomi convinced me to cosplay from Kuroshitsuji... as Elizabeth Middleford (Me: Loli? yes!)
★Shopping: red blinds shades from Lolita Kisama, mini Doraemon solar power bobble head and Rico gave me a bunch of gifts!...Kuromi inspired mini Pickles the Frog!!
★Did more practice times at the side of the con center, using the windows as mirrors.
★Janelle's Hot Import Nights photoshoot in the parking lot...looking for nice cars to pose in front of.
★Picked up dinner at Bento Box place on Fair Oaks and shakes at Coldstone, yummy!
★More practice backstage before half-time.
★Platinum☆Stars photoshoot with Imari's sister <3 <3 <3
★Debut performance, yay! But I missed a few moves -_-;;; o wells, the Allstars weren't perfect on their first DVD either. Bart recorded our performance, hoping to see it on YouTube soon!!
★Watched some Kuroshitsuji in the video room, had pizza with the staff. hehe.
★Checked out the rave for a few seconds...not dark enough in there to be a rave...
★Back at home Janelle taught us the Velffare 2006 dance. She's a really good teacher!
Sunday:
★cosplayed as Refia as Devout job class from FF III DS w/ Jen as a Geomancer job class
★the four of us danced our newly learned routine in the courtyard...it was fun! but I was heating up.
★Check in for Cosplay Fashion Show times. Planned out our poses and placements.
★Went out to Mr. Pickles for lunch (along 65th St.) Shared a triple decker bacon Blat w/ Janelle...it was super good! nom nom nom
★Fashion show was fun. Rico announced as Serge from Chrono Cross. This time we held the poses for a longer time.
★Went home early to pack and head back to the bay area.
Pics:
SATURDAY
:
New costumes: Ai-chan and Gan-chan from Yatterman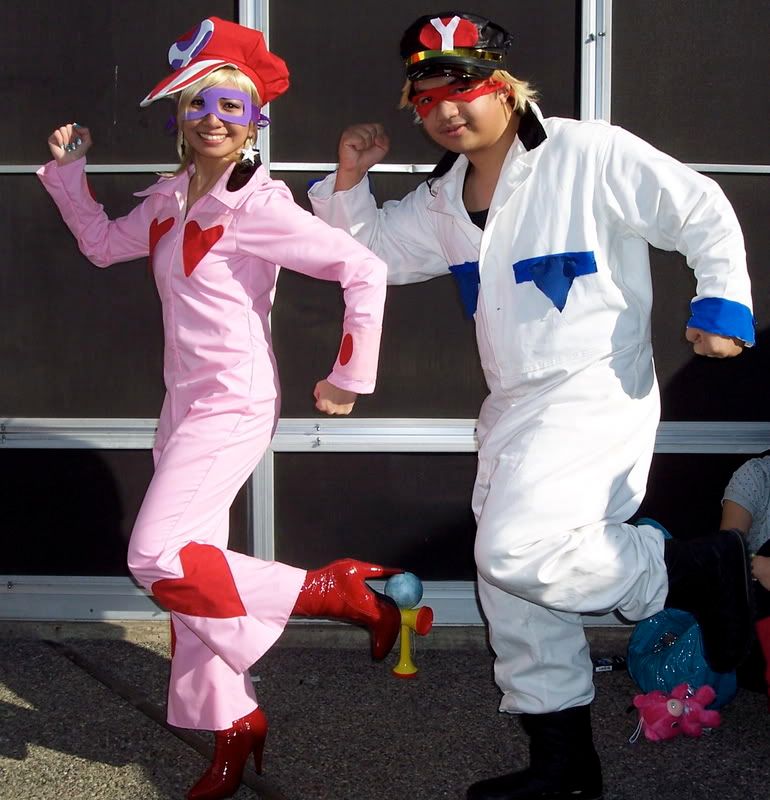 Nails by
janelle_ann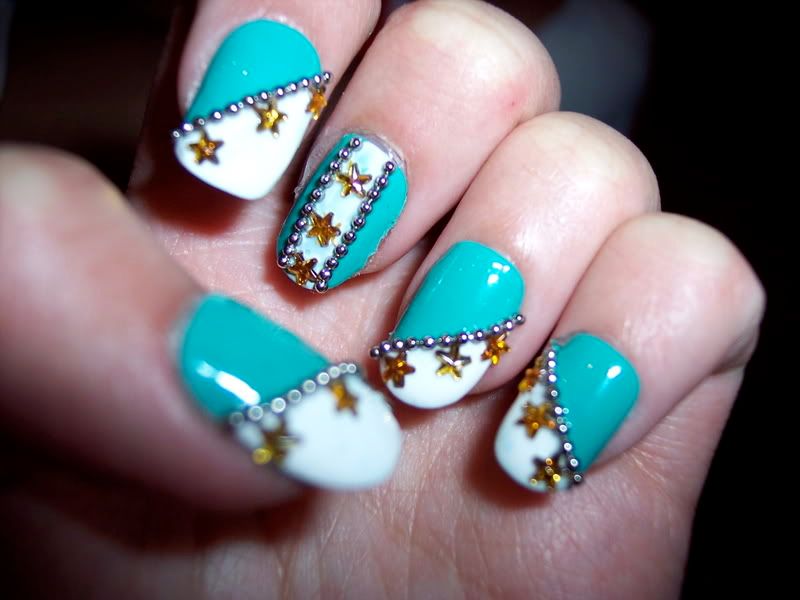 Rico giving pumping the audience up before we go on, he gives such cute facial expressions! (conpix.net x 3)
"I Wanna Dance, I Wanna Dance"
"Explosion!"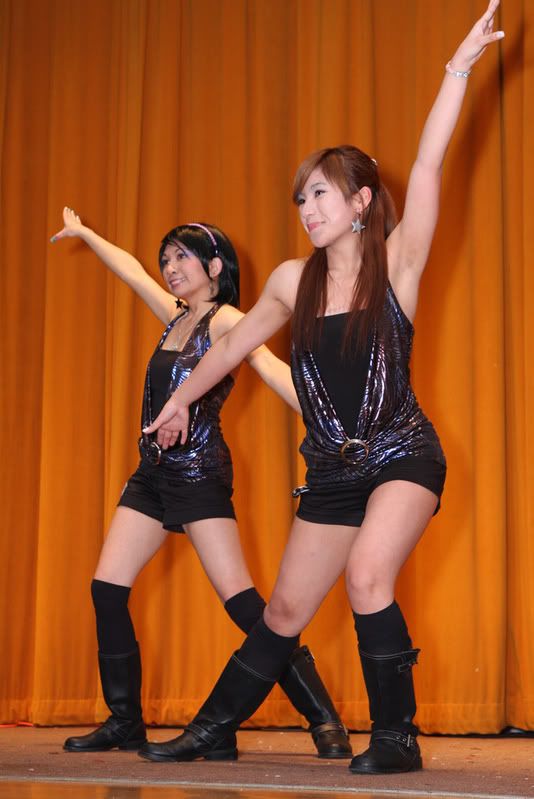 SUNDAY:
I ate the whole thing!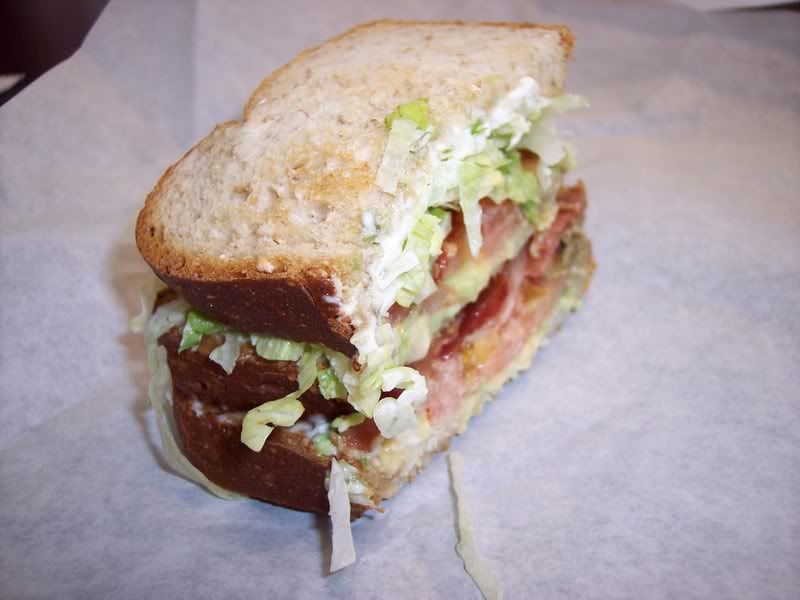 Fashion Show (pix by conpix.net)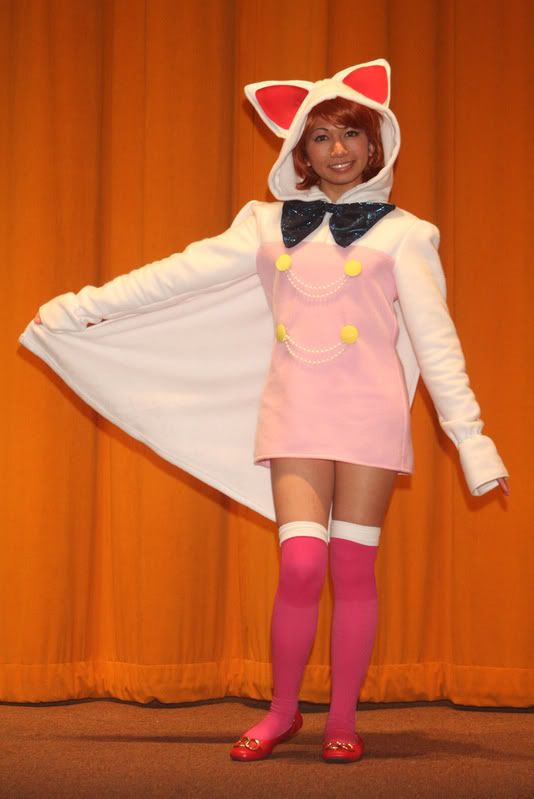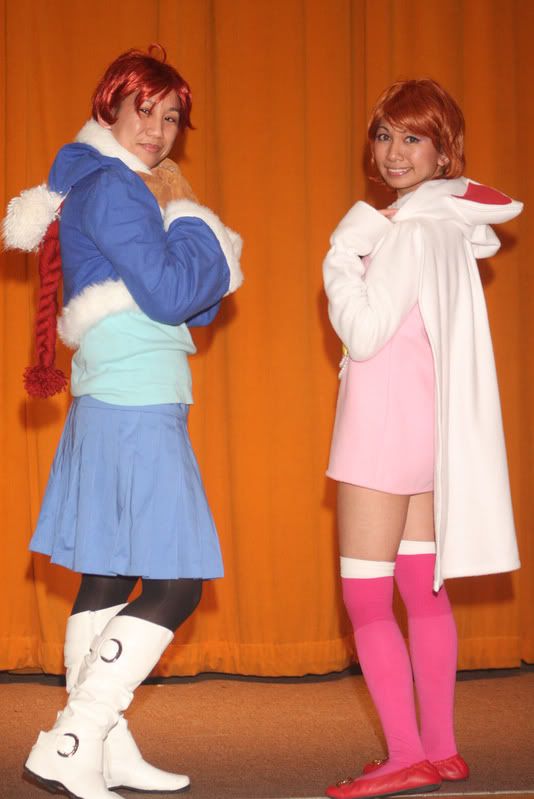 </lj>
Next venture: Otaku Bowl, hopefully!
Next Con for sure: Animation on Display - watch out for Platinum☆Stars Para Para Panel on Sunday!
Rest of pics found here:
http://smg.photobucket.com/albums/v444/cherryteagirl/Sac%20Anime/Winter%202009/
It was bunches of fun seeing great friends, costumes, and skits!
Current Location:

home

Current Music:

American Idol